It's Christmas holidays for the kids here in Canada and unfortunately due to a recent lack of snow we spent a lot of it indoors not doing a whole lot. I worked mostly evenings and as Gabe doesn't have skates, we've just been coasting through Netflix and playing around on the new WiiU. While searching for something to watch other than Paw Patrol, Kat's absolute most favourite thing EVER right now, I stumbled over GlitterForce and gave it a go. Once upon a time I was a fan of Sailor Moon so this looked promising.
First things first, lets get this out of the way; yes, it's very similar to Sailor Moon. Five pre-teen girls team up to fight evil from outside their world with the help of a cute animal friend. They get gloves, boots, skirts, tiaras/headbands and bows during a magical transformation sequence, and each is tied to an element or theme; luck, fire, peace/lightning, spring/life and air/winter. They learn valuable lessons about friendship (at times I was more strongly reminded of My Little Pony, which I also love) and inner strength while also kicking ass and saving the universe from a crew of fairy tale baddies.
Despite of, or maybe because of, the strong similarities, we loved this show; Gabe was right there on the couch with me and Katherine when Emily became Sailor Lucky and he was there again this morning when Emily and her friends achieved their final, fantastic transformation and defeated the evil Emperor Nogo. It was so glittery and full of good vibes that I think we all had a little tear in our eye. Kat's fave is Spring, and Gabe's is Sunny. Mine is Peace; her catchphrase is "Puppies and kittens! The power of love! I'm Glitter Peace!" What's more powerful than love and peace? Nothing, as far as I know! It doesn't hurt that her power is similar to that of my old favourite Sailor Scout, Jupiter either.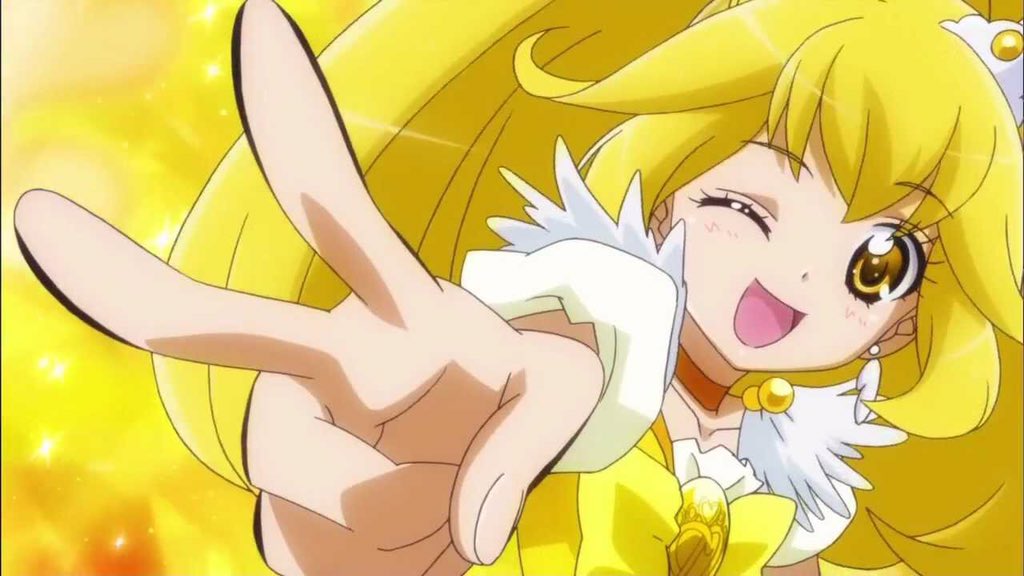 As they say in MLP, friendship is magic and GlitterForce has it in spades. I wish there was more than one season available but I know we'll watch it again in the meantime. It's sweet and bubbly and I absolutely loved watching it. Give it a try if it's near your alley and let me know what you thought!